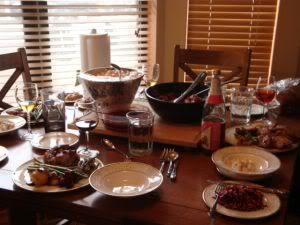 I have a confession to make. Our family aren't the healthiest eaters. Well, we aren't the most unhealthy eaters either: we consume very little processed food (thank goodness my husband loves to cook), and we try to choose high-quality ingredients. But we're very carnivorous, and we definitely don't eat enough vegetables.

But as my son grows up, I've become more concerned about trying to make sure our family has healthier meals. So when some friends of mine told them about their organic vegetables venture, it didn't take a lot of convincing for me to sign on.

My friends put up Good Food Co. as a social enterprise apostolate for their small Catholic prayer group. While the number of organic vegetable suppliers are increasing in Metro Manila, what sets Good Foods Co. apart from most other vegetable suppliers is that it is inspired by the spirit of Community Supported Agriculture.

For the last five decades, Community Supported Agriculture has been an alternative model of food production/distribution in many parts of the world. Unlike normal market-driven models of food production/distribution, Community Supported Agriculture emphasizes ecological sustainabiity and fair trade. Customers (who comprise the community) commit to purchasing an entire season's worth of food, thereby assuring farmers of a market. In turn, the farmers produce high-quality food for the community, often using organic methods.

The risk and reward of the farmers' hard work is shared by the whole community. Every week, the consumers receive a box's worth of whatever produce is ripe, and everyone benefits from a good harvest. And should anything go wrong--if the harvest is lean or if a typhoon destroys some of the crops--everyone shares the risk too. This liberates the farmers to focus on growing quality produce and practising sustainable farming practices that are gentler to the soil/animals.

In the case of Good Food Co., I as a consumer "subscribe" to three months' worth of vegetables from their partner-farm. For P400 per week, each consumer receives 3 to 4 kilos of a nice variety of vegetables: lettuce, tomatoes, malunggay, green beans, spinach, saluyot, gabi, ginger, squash, etc.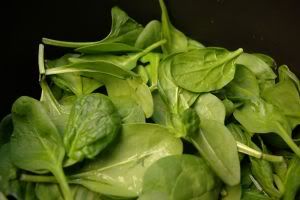 The amount of veggies we're projected to receive is so much that in my family's case, we actually split our weekly box of veggies with a friend. We pay P200 and they pay the other P200, and the veggies are still enough to make sure that every meal we eat at home has a generous serving of veggies.

The amount might be a little more than what I would normally spend on veggies in a supermarket, but unlike supermarket vegetables, the vegetables I get are guaranteed fresh (having just been harvested: the roots are still on them!), they're organically grown, and best of all, I know that the money is going straight to the farmers who worked hard on them. With this in mind, I don't mind at all sharing the farmers' risk.

And taking the long view, P200 -- or even P400 -- is just the price of one meal at a restaurant these days. It's a small price to pay to support what I believe to be a very good enterprise.

Two weeks into this cycle of veggie subscription, my family is already eating much more healthily than we used to. We've gone beyond our old salad repertoire and now know how to make a greater variety of vegetable dishes. Just last night, I successfully made a spinach soup, and surprised myself at the amount of healthy green leaves that could be consumed in just one bowl of soup!

=====

Good Food Co. won the I Am a Changemaker competition sponsored by the British Council last year. Read more about Good Food Co. here.

Information on CSA is from here.

Photo by Joel R. Terrell
Share